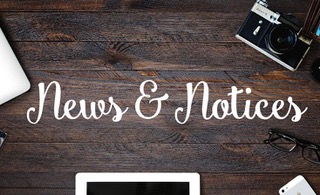 Recital Spaces Available for Members
Tom Lee Music Experience Centre, 728 Granville Street
80 seat venue with a Steinway Model D concert grand. Contact Aida Liang for booking at aida.liang@tomleemusic.ca, 604-685-8471. Cost is $150 for tuning; available on Monday/Tuesday/Wednesday 10:00am to 6:00pm; Thursday/Friday/Saturday 10:00am to 8:00pm; and Sunday 11:00am to 7:00pm. Teachers are invited visit the new location to see the changes!
Showcase Pianos, 1128 West Broadway #1
90 seat venue with a Fazioli Model F278 concert grand. Contact the Academy for booking at 604-683-0300. Cost is $120/hr + tax; flexible availability. Teachers are invited to tour the show room at any time!
Sunday November 18, 2018
Celebrate Canada Music Week with the East Vancouver Community Music School
The East Vancouver Community Music School is hosting free activities for students and teachers including "Score Slam", a student recital (deadline to apply is November 11) and a concert with "The Ethos Collective". Stefan Hintersteininger, a composer and staff member of the Canadian Music Centre, will be present as the MC. For more information visit www.evcms.ca.
November 22-26, 2018 (Deadline November 1, 2018)
Crescendo International Competition 2019 Auditions Tom Lee Music, downtown Vancouver and Richmond
A competition for Junior, Intermediate and Advanced students with winners proceeding to New York's Carnegie Hall on February 10, 2019. For information email crescendocompetition@tomleemusic.ca, call 604-688-8929 or visit www.crescendocompetition.org.
Monday November 26 2018, 10:00am-12:00pm
Tomislav Nedelkovic-Baynov at Long and McQuade
Join Professor Baynov for an extraordinary workshop that will give teachers, student & parents unique insights on the pedagogical and artistic value of piano music for 2 to 16 performers. This event is for anyone interested in exploring the world of social piano playing. Contact the Long and McQuade print department at 604-734-4886 or email printmusic@long-mcquade.com.