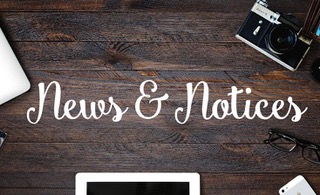 Recital Spaces Available for Members
Tom Lee Music Experience Centre, 728 Granville Street
80 seat venue with a Steinway Model D concert grand. Contact Aida Liang for booking at aida.liang@tomleemusic.ca, 604-685-8471. Cost is $150 for tuning; available on Monday/Tuesday/Wednesday 10:00am to 6:00pm; Thursday/Friday/Saturday 10:00am to 8:00pm; and Sunday 11:00am to 7:00pm. Teachers are invited visit the new location to see the changes!
Showcase Pianos, 1128 West Broadway #1
90 seat venue with a Fazioli Model F278 concert grand. Contact the Academy for booking at 604-683-0300. Cost is $120/hr + tax; flexible availability. Teachers are invited to tour the show room at any time!
Summer Concerts presented by Müsewest
Highlights include: local guitar sensation Alan Liu; guitarist Steve Cowan (Masters at the Manhattan School of Music, doctorate at McGill University; piano trio featuring local violinist Yena Lee (doctorate at Rice University), Antoinette Gan (cellist in the Oregon Symphony), and Lixia Li (local pianist and critcally-acclaimed chamber musician.); Tesla Quartet on Sun. Aug. 12 at 7:30 PM at Dunbar Heights Baptist Church on Crown and West 16th.

Please click HERE for more information.
Full details of our summer season can be found HERE.
July 3 to 14, 2018 (early bird deadline June 15)
Summer Piano and Outdoor Activities Camp
A fun-filled and practical week featuring first-class instruction, informative field trips, action-packed sports activities, instructive group and private piano classes, fun music games as a route to learning, and an introduction to the wider world of piano music and musicians. Visit http://susanevanspiano.com/2018-summer-piano-and-outdoors-camp/ to download the brochure and full fee schedule. July 9 to 15 (full-day camp, 9:30 to 4:30). Registration: before June 15 = $585 – includes lunch, T-shirts and all camp activities; June 15 or later = $615.
Deadline Monday, July 23, 2018
Müzewest 2nd Annual Piano Excellence Scholarship
This competition is open to piano students between the ages of 11 and 17. The competition will take place Thursday, October 25, 2018 at Showcase Pianos on Broadway. The winner receives $300 and a full recital opportunity. Click here for full details.
Friday July 27, 2018 9:30am- 1:00pm
Melody Bober at Long and McQuade
Join Melody Bober on July 27 at Long and McQuade as she introduces the newest and most innovative resources from Alfred Publishing to help keep you and your students motivated and energized! The workshop is free but be sure pre-register to reserve your space. Contact the Long and McQuade print department at 604-734-4886 or email printmusic@long-mcquade.com.
Saturday September 22, 2018
BC Piano Competition
Come and hear students from across the Province as they play in this exciting competition at the White Rock Baptist Church, 1657 140th Street, Surrey, B.C. The Vancouver representative is Annie Cao, a student of David Vandereyk.
Tickets are available at the door or in advance at bcrmtasouthfraser@gmail.com.
Semi-Finals $20 Adults/ $15 Students
Finals $25 Adults/ $20 Students
Semi-Finals & Finals $40 Adults/ $30 Students
Tuesday October 2, 2018, 9:30am-1:00pm
Randell Faber at Long and McQuade
Join Randall Faber on October 2nd at Long and McQuade and gain new insight and deeper understanding into keyboard technique. Discover Technique Secrets in harmony with repertoire. Benefit from the rich tapestry of Sight, Sound, Story to inspire confidence and expressive performance at every level. The workshop is free but be sure pre-register to reserve your space. Contact the Long and McQuade print department at 604-734-4886 or email printmusic@long-mcquade.com.