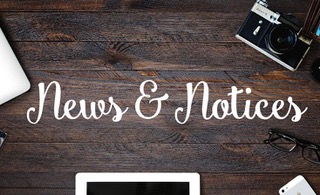 Recital Spaces Available for Members
Tom Lee Music Experience Centre, 728 Granville Street
80 seat venue with a Steinway Model D concert grand. Contact Aida Liang for booking at aida.liang@tomleemusic.ca, 604-685-8471. Cost is $150 for tuning; available on Monday/Tuesday/Wednesday 10:00am to 6:00pm; Thursday/Friday/Saturday 10:00am to 8:00pm; and Sunday 11:00am to 7:00pm. Teachers are invited visit the new location to see the changes!
Showcase Pianos, 1128 West Broadway #1
90 seat venue with a Fazioli Model F278 concert grand. Contact the Academy for booking at 604-683-0300. Cost is $120/hr + tax; flexible availability. Teachers are invited to tour the show room at any time!
Saturday September 22, 2018
BC Piano Competition
Come and hear students from across the Province as they play in this exciting competition at the White Rock Baptist Church, 1657 140th Street, Surrey, B.C. The Vancouver representative is Annie Cao, a student of David Vandereyk. Click here to read her bio and see her repertoire for the competition.
Visit https://bcrmta.bc.ca/bc-piano-competition/ for full details and for advance ticket purchase.
Tickets will be available at the door but seating is limited so reserve ahead if possible.
Sunday September 23, 2018
Winners Concert- Robert and Ellen Silverman Piano Concerto Competition Chan Centre for the Performing Arts - 7:30pm
Come hear the grand prize winner, Benjamin Hopkins play Beethoven's 4th Piano Concerto as well as selected movements from Beethoven and Mozart by Evgenia Rabinovich, Ayunia Saputro, and Aydan Con with the UBC Symphony Orchestra. Tickets are $8 at www.tickets.ubc.ca. Free UBC student rush tickets!
Saturday September 29, 2018, 6:30pm
2018 CMC - BC Winners Concert Koerner Recital Hall, 1270 Chestnut Street, Vancouver
Featuring 2018 Canadian Music Competition Stepping Stone Grand Prize Winner - Carter Johnson and the top three winners of each age category from BC on violin, cello, saxophone, and piano. Come and support these young talents from BC! Tickets are $15 and $30 available online at cmcwinners.eventrite.ca.
Tuesday October 2, 2018, 9:30am-1:00pm
Randell Faber at Long and McQuade
Join Randall Faber on October 2nd at Long and McQuade and gain new insight and deeper understanding into keyboard technique. Discover Technique Secrets in harmony with repertoire. Benefit from the rich tapestry of Sight, Sound, Story to inspire confidence and expressive performance at every level. The workshop is free but be sure pre-register to reserve your space. Contact the Long and McQuade print department at 604-734-4886 or email printmusic@long-mcquade.com.
November 22-26, 2018 (Deadline November 1, 2018)
Crescendo International Competition 2019 Auditions Tom Lee Music, downtown Vancouver and Richmond
A competition for Junior, Intermediate and Advanced students with winners proceeding to New York's Carnegie Hall on February 10, 2019. For information email crescendocompetition@tomleemusic.ca, call 604-688-8929 or visit www.crescendocompetition.org.
Monday November 26 2018, 10:00am-12:00pm
Tomislav Nedelkovic-Baynov at Long and McQuade
Join Professor Baynov for an extraordinary workshop that will give teachers, student & parents unique insights on the pedagogical and artistic value of piano music for 2 to 16 performers. This event is for anyone interested in exploring the world of social piano playing. Contact the Long and McQuade print department at 604-734-4886 or email printmusic@long-mcquade.com.