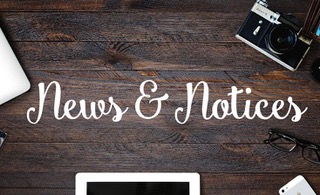 Recital Spaces Available for Members
Tom Lee Music Experience Centre, 728 Granville Street
80 seat venue with a Steinway Model D concert grand. Contact Aida Liang for booking at aida.liang@tomleemusic.ca, 604-685-8471. Cost is $150 for tuning; available on Monday/Tuesday/Wednesday 10:00am to 6:00pm; Thursday/Friday/Saturday 10:00am to 8:00pm; and Sunday 11:00am to 7:00pm. Teachers are invited visit the new location to see the changes!
Showcase Pianos, 1128 West Broadway #1
90 seat venue with a Fazioli Model F278 concert grand. Contact the Academy for booking at 604-683-0300. Cost is $120/hr + tax; flexible availability. Teachers are invited to tour the show room at any time!
2019 Steinway Piano Competition
Register between January 15 and April 1 in one of three divisions: ages 9 and under, ages 10-13 and ages 14-18. Competition will be held at Tom Lee Music Ltd 728 Granville Street, Vancouver.
Prizes include up to $1000 and performances opportunities in New York as well as national recognition.
For information visit www.steinway.com/competition.
March 16, 2019 2:30pm


Celebrating the Legacy of Sikora's Classical Records


After 40 years of service to the musical community of Greater Vancouver and beyond, Sikora's Classical Records along with co-owners Ed Savenye and Roger Scobie are being honoured in a concert performed by the "Friends of Sikora's". Come hear a wide range of music and instrumental combinations and say thank you to the people behind this venerable institution.
Date: Saturday March 16
Time: 2:30pm
Place: Immanuel Church, 109 East 40th Ave in Vancouver
Admission by donation ($10 per person suggested)