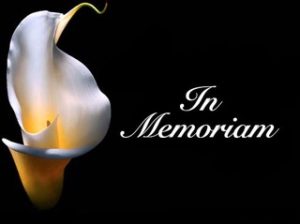 This page is dedicated to all teachers who were members of the Vancouver RMT at some point in their careers.  The Association wishes to acknowledge and honour their contributions to our community.
If you would like to add a teacher to the remembrance list or complete an obituary, please contact the Webmaster.
Edward Parker - 1930- 2018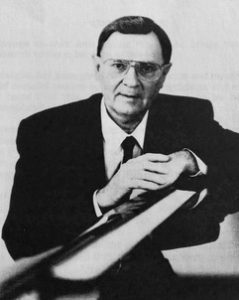 Edward J. Parker was a devoted father, husband, piano teacher and pedagogue with a professional legacy spanning over 70 years. He was a demanding individual, but always creative in his approach and generous with his time.
Mr. Edward took his Bachelor of Music with a major in Piano Performance at the University of British Columbia and he received his Master of Music in Piano Performance from the University of Washington. For his ARCT Performancers' and Teachers' diplomas he was awarded the Gold Medal for achieving the highest marks in Canada; he also held a Licentiate of the Royal Schools of Music and a Fellow of the Trinity College of Music, both of London, England. In addition to his university studies, Mr. Parker worked with Grant Johannsen, Boris Roubakine, Anton Kuerti, and Mme. Rosina Lhevinne of the Julliard School of Music in New York City.
At various times, Mr. Parker taught in the music departments at the University of British Columbia, the University of Victoria, the Victoria Conservatory, and Douglas College in New Westminster. Somehow he also managed the energy to raise his two sons, Ian and Keath, with his loving wife Eileen all while maintaining a busy piano studio in Burnaby.
Through his enthusiasm and dedication, Mr. Parker touched the lives of generations of Canadian pianists. Among his countless students, he encouraged the likes of Jon Kimura Parker, James Parker, Ian Parker, and Amanda Chan to name but a few. He will be remembered for his sense of humour, his unique approach to teaching and his wonderful ability to connect with his students, inspiring them and sharing his love of music.
Mary Tickner - 1927-2016

This summer the Vancouver music community lost a beloved and distinguished member, Mary Tickner. With a career spanning more than sixty years, her philosophy and talents influenced countless students and colleagues. Her love of teaching combined with her sense of humour, her infinite patience and her deep respect for both her students and the works they played made her a truly unique educator.
Mary was born in Indiana to supportive, musically inclined parents. The family always had a piano but she did not begin lessons until they were required as therapy after an accident involving her hand and arm. She took to the instrument immediately and had various teachers until her early teens. After deciding that lessons in and of themselves were "boring", she continued on her own, learning whatever pieces she fancied while playing for local churches and choirs.
When the time came to further her education, Mary entered a private college as a singer. In return for a scholarship and her skills as an accompanist, she was given the opportunity to study piano as well as voice. It was here, in her third year of the program that she was first introduced to pedagogy. The next semester, she started a few students  . . . and she was hooked! After graduating, she made her way teaching, accompanying, and conducting before deciding to do a Masters in Education at USC.
Once her Masters was complete, Mary was soon in high demand. She worked in Pasadena creating audio programs for classroom teachers and became an Associate Professor at State College in Long Beach where she taught piano, class piano, conducting, and music appreciation. After three years she earned the title Master Teacher for Music Education.
Mary and her husband French immigrated to Canada in the early 60's. Eager to embrace the opportunities available in her new homeland, she began teaching at UBC in 1964 where she remained until her retirement twenty-eight years later. She joined the Vancouver BCRMTA in 1980 and quickly became an invaluable resource, serving as an executive member, an advisor, and a newsletter contributor until the spring of 2014. With her sterling reputation as an adjudicator, she travelled within Canada innumerable times, and she was a featured clinician in high profile festivals in both India and Hong Kong. In July 2013, the CFMTA recognized Mary's exceptional abilities with the Hugheen Ferguson Distinguished Teacher Award; she was both proud and deeply honoured by the acknowledgement.
In her final months, Mary's mind remained as bright and as receptive as ever. She welcomed visitors and she was always interested in hearing about musical events or students. Even as her strength failed, she strove to articulate new ideas for her pedagogy articles. For those left behind, eighty-eight seems too early for someone with her flair for life, but with a year for each key on the piano, it was never the less an appropriate point for a pianist to take a final bow.