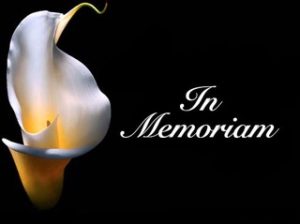 This page is dedicated to all teachers who were members of the Vancouver/Burnaby Branch at some point in their careers.  The Association wishes to acknowledge and honour their contributions to our community.
If you would like to add a teacher to the remembrance list or complete an obituary, please contact the Webmaster.
Edward Parker - 1930- 2018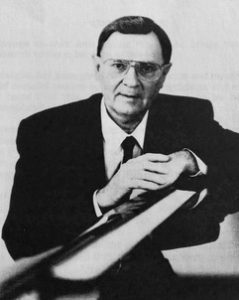 Edward J. Parker was a devoted father, husband, piano teacher and pedagogue with a professional legacy spanning over 70 years. He was a demanding individual, but always creative in his approach and generous with his time.
Mr. Edward took his Bachelor of Music with a major in Piano Performance at the University of British Columbia and he received his Master of Music in Piano Performance from the University of Washington. For his ARCT Performancers' and Teachers' diplomas he was awarded the Gold Medal for achieving the highest marks in Canada; he also held a Licentiate of the Royal Schools of Music and a Fellow of the Trinity College of Music, both of London, England. In addition to his university studies, Mr. Parker worked with Grant Johannsen, Boris Roubakine, Anton Kuerti, and Mme. Rosina Lhevinne of the Julliard School of Music in New York City.
At various times, Mr. Parker taught in the music departments at the University of British Columbia, the University of Victoria, the Victoria Conservatory, and Douglas College in New Westminster. Somehow he also managed the energy to raise his two sons, Ian and Keath, with his loving wife Eileen all while maintaining a busy piano studio in Burnaby.
Through his enthusiasm and dedication, Mr. Parker touched the lives of generations of Canadian pianists. Among his countless students, he encouraged the likes of Jon Kimura Parker, James Parker, Ian Parker, and Amanda Chan to name but a few. He will be remembered for his sense of humour, his unique approach to teaching and his wonderful ability to connect with his students, inspiring them and sharing his love of music.
(T. Meyers)
Mary Tickner - 1927-2016

This summer the Vancouver music community lost a beloved and distinguished member, Mary Tickner. With a career spanning more than sixty years, her philosophy and talents influenced countless students and colleagues. Her love of teaching combined with her sense of humour, her infinite patience and her deep respect for both her students and the works they played made her a truly unique educator.
Mary was born in Indiana to supportive, musically inclined parents. The family always had a piano but she did not begin lessons until they were required as therapy after an accident involving her hand and arm. She took to the instrument immediately and had various teachers until her early teens. After deciding that lessons in and of themselves were "boring", she continued on her own, learning whatever pieces she fancied while playing for local churches and choirs.
When the time came to further her education, Mary entered a private college as a singer. In return for a scholarship and her skills as an accompanist, she was given the opportunity to study piano as well as voice. It was here, in her third year of the program that she was first introduced to pedagogy. The next semester, she started a few students  . . . and she was hooked! After graduating, she made her way teaching, accompanying, and conducting before deciding to do a Masters in Education at USC.
Once her Masters was complete, Mary was soon in high demand. She worked in Pasadena creating audio programs for classroom teachers and became an Associate Professor at State College in Long Beach where she taught piano, class piano, conducting, and music appreciation. After three years she earned the title Master Teacher for Music Education.
Mary and her husband French immigrated to Canada in the early 60's. Eager to embrace the opportunities available in her new homeland, she began teaching at UBC in 1964 where she remained until her retirement twenty-eight years later. She joined the Vancouver BCRMTA in 1980 and quickly became an invaluable resource, serving as an executive member, an advisor, and a newsletter contributor until the spring of 2014. With her sterling reputation as an adjudicator, she travelled within Canada innumerable times, and she was a featured clinician in high profile festivals in both India and Hong Kong. In July 2013, the CFMTA recognized Mary's exceptional abilities with the Hugheen Ferguson Distinguished Teacher Award; she was both proud and deeply honoured by the acknowledgement.
In her final months, Mary's mind remained as bright and as receptive as ever. She welcomed visitors and she was always interested in hearing about musical events or students. Even as her strength failed, she strove to articulate new ideas for her pedagogy articles. For those left behind, eighty-eight seems too early for someone with her flair for life, but with a year for each key on the piano, it was never the less an appropriate point for a pianist to take a final bow.
In 2012, Mary was interviewed by Blair Galston for the Memory Project. Please click here to read the transcript.
(B.Siemens 2018)
Robert Batt ~ 1951-2016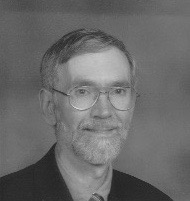 Robert grew up in Montreal where he developed his deep love of music, attaining his Bachelor and Master of Music degrees from McGill University and a PhD in Musicology at the UBC School of Music. Aside from his accomplished career in music his greatest achievement is in the number of students he imbued with his own love of and excellence in music. In his spare time, Robert enjoyed the great wide wilderness, hiking, camping and fighting off bears when the occasion arose.
PEGGY PRIOR  1922 - 2011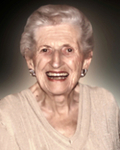 Peggy was a gifted and discerning musician, who studied and continued to learn new music all her life. She taught the piano to children and adults for over 60 years, and many of her pupils became piano teachers themselves. Sought after as an accompanist, she played for the Kiwanis Glee Club for many years, and accompanied individual singers at music festivals. She Is greatly missed by the many pianists and teachers to whom she was a mentor, guide and dear friend. A tribute to Peggy was written by Carla Dodek in 2009, please click here to read the article.
(Vancouver Sun 2011)
Amy Ruth Strickland 1922 -2011
Amy was born in Dauphin, Manitoba where she began to play the church organ at 12 years old. She studied piano throughout her school years, eventually moving to Winnipeg and then Toronto to attain her two degrees. After the war, Amy and husband Don relocated to Vancouver where she continued performing and teaching. She was involved in the founding of the Vancouver chapter of the BCRMTA and loved going to the conventions; she was especially pleased to be able to attend on the 60th anniversary of her membership! She also was an Honorary Life Member of the Vancouver Women's Musical Society and was involved in organizing many scholarship competitions for young performers. In 1983, Amy and Don retired to Saltair, BC, to their scenic waterfront home they called Paradise Acre". Amy soon became involved in the musical scene and was well known for playing for services at a variety of churches. She belonged to the Chemainus Seniors Center where she played piano for many senior's musicals and she ran the Choral Group that sang in many concerts over the years.
(Vancouver Sun 2011)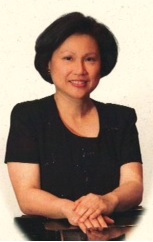 MARGUERITE ECHAUS 1958- 2010
Marguerite M. Echaus, pianist, pedagogue, and valued member of our music community, passed away in January 2010 in the Philippines. Marguerite began her music studies at age 6 at St. Scholastica's College, Manila, Philippines. Through the years she received much encouragement from her professors and eventually pursued her interests abroad in the USA, Canada, and Switzerland.
Her resume was impressive including a Bachelor of Music in Piano Performance (Magna cum laude) from The Catholic University of America (Washington, D.C.), a Master of Music Education from Holy Names College (Oakland, California), and a Professional Teaching Certificate from the University of B.C. (Vancouver), as well as the Sigma Alpha Iota Honor Certificate (for academic excellence) and a listing on the Pi Kappa Lambda (National Honor Society for Musicians) and the National Dean's List Publication. In addition to these many academic achievements, she also performed in solo and collaborative recitals in the Philippines and Vancouver.
Marguerite was an enthusiastic and generous teacher. She was thoroughly trained, not only in piano pedagogy but also in Suzuki Piano, Yamaha Group Piano, Orff and Kodaly methods as well and she was head of the Orff department at the Vancouver Academy of Music for many years. To complement her teaching activities, Marguerite volunteered with the Vancouver RMT Branch Executive. Over two decades, she served in various roles, among them the positions of Recording Secretary, Treasurer, and SPG Chairperson. Marguerite was always cheerful, professional, and thorough in her duties, and she could be counted on in difficult circumstances. She gave much to our community and will be remember always with fondness.
(B. Siemens 2010)
ELEANOR HARKNESS 1917 -  2009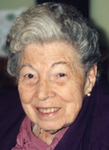 Eleanor's passion for music was evident from a young age. Once her own training was completed, she worked tirelessly as an advocate for early childhood music education and she was revered as one of the premier Kelly Kirby Method teachers. As a 61 year member of the Vancouver Branch, she served in several executive  positions including president. Eleanor continued to attend meetings and support the RMT until the seasoned age of 90. Her legacy continues in the musicians and teachers she inspired who are now active in our community.
(B. Siemens 2019)
Nan (Mary Agnes) Gorringe 1946 - 2006
From an early age, Nan studied piano with a number of renowned teachers including Anton Kuerti and Deuardo Del Pueyo, and she received many awards along the path to herself becoming a distinguished piano teacher, examiner and adjudicator. She completed the Royal Conservatory of Toronto examinations with first class honours, and was the first student at the Banff School of Fine Arts to be awarded a full scholarship in both piano performance and pedagogy. The many awards and diplomas she earned include the A.R.C.T. Special, Performers and Teachers Diplomas and L.T.C.L. (Piano). She was a senior examiner (piano specialist) for the Royal Conservatory of Music (Toronto). Nan graciously and generously opened her home and studio, and shared her life with the families and students she inspired over the years, as well as her treasured dogs.
(Vancouver Sun 2006)