Vancouver Branch Competitor Annie Cao, a student of David Vandereyk, placed first in the BC Piano Competition on Saturday September 22, 2018, she also received the prize for best performance of a Canadian work. We are proud to have Annie represent our Branch in July 2019 at the CFMTA Competition in Winnipeg. She is pictured here with adjudicator Dr. Kay Zavislak of Washington State University.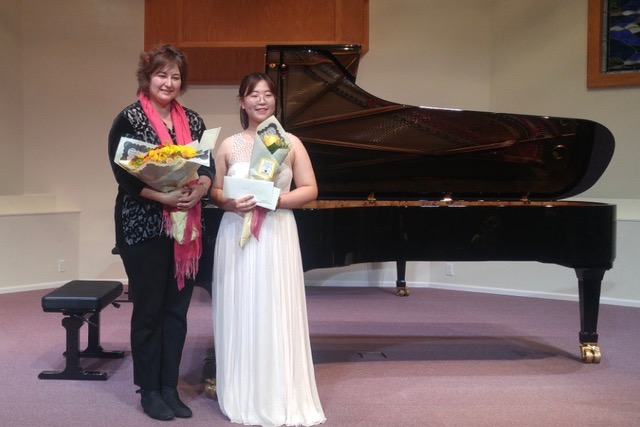 Annie Cao and her teacher, David Vandereyk.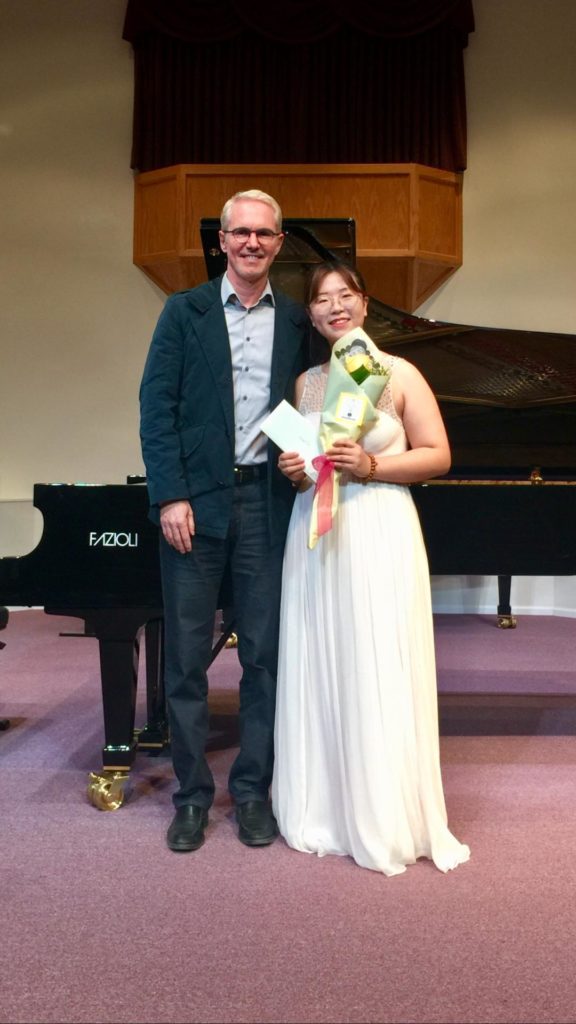 Dr. Zavislak with Annie Cao (1st), Rebecca Toews of Abbotsford (3rd) and Towa Steward of North Island (2nd).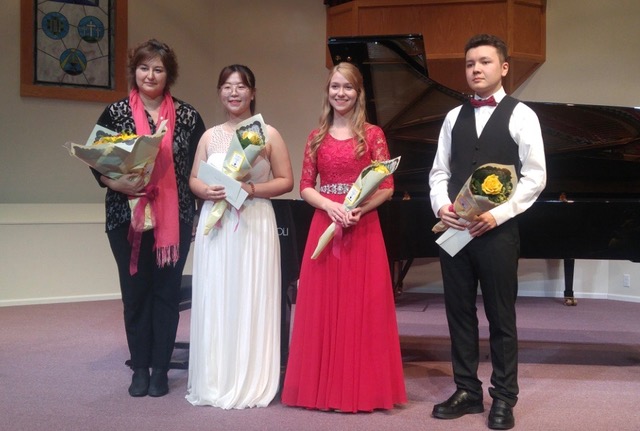 Dr Zavislak, with Maureen Hollins, Qiyang Hong, Emma Hoglund, Ya Ping Huang, Lucas Hung, Annie Cao, Rebecca Toews, and Towa Steward.